When February comes in – it's time to get the heart geared for romance. If you need a fast, fun and inexpensive gift for your partner – a Valentines Broquet is the perfect way to show your affection. They are perfect for dads, grads, teachers, neighbors, friends and works for all occasions from Valentine's Day to Father's Day. You gen get really personal with this idea and incorporate their favorite liquors and other goodies. Why not add other items such as bears and balloons and even gift cards for their favorite store. You can use this idea to create other styles of bouquet for example candy bouquets and even gift card bouquets or a housewarming bouquet could be comprised of mini household objects like wooden spoons and mini cleaning products for example. They also make for great Birthday Party favors, 21st birthday presents and more. They really will feel so special when they see this gift that you have crafted especially for them.

Fill a box with all his favorite treats and liquors to make this up.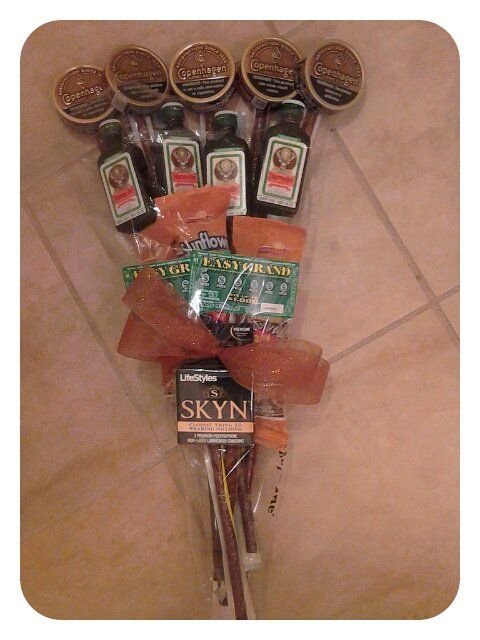 Perfect for those guys you don't know what to get for birthdays or anniversaries. Promise they will love it!