So you've got a date or you're trying to catch someone's eye on February 14th. Either way, the best step forward is to make sure you look smoking hot – we've rounded up some of the best Valentines Day Eye Makeup looks to get you started.
1. Burgundy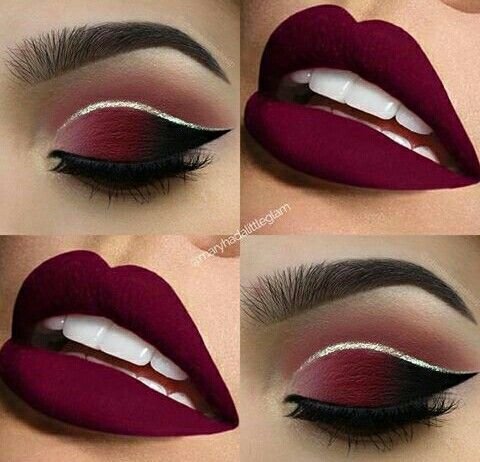 The deep color of burgundy evokes passion and romance, so this will really impress on the evening.
2. Creamy Purple

For a more feminine and soft look , soft purple is a great way to go. Try adding some glitter to the lids for extra glamour.
3. Glitter Hearts

Make a striking statement with glitter hearts.This fun makeup look will really set hearts fluttering.





4. Lip Whip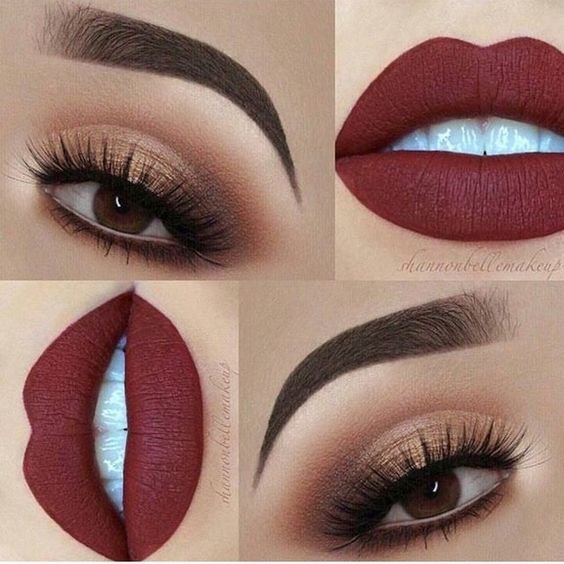 5. Love Struck
6. Luscious Red

Lips always look great in this traditional lipstick color.
7. Mauve
8. Purple Perfection
9. Queen of Hearts

Be the queen of his heart with this quirky look.
10. Ruby Red

Adding some glitter to your eyes will really make them pop like a ruby gem.
11. Shine
12. Heart Lid

To recreate this look you'll need gold glitter, Too Faced The Chocolate Bar Eye Palette and nyx matte liquid liner
source instagram
13. Heart Beat

Show them that you have a heart of gold with this stunning look – you could use different shades of gold depending on what you like best.
source instagram



14. Eiffel Tower
Nothing like Paris most iconic building to conjure up the romance.
source instagram
15. Key to my Heart

When people are in love, they gaze into each other's eyes. Show them to key to your heart is in your eyes with this inspired llok.
source instagram
16. Pixel Heart

Channel your inner gamer with this cute idea.
17. Gold Queen

Try this look for a royal flush.
18. Ice Queen

If you love Disney's Frozen, then this look will surely please your heart.
20. Pink Hearts

Go a little wild with this patterned heart makeup.