Whether looking for an idea for your BFF or your teenage daughter – it is not an easy task to pick out a gift for someone special. These ideas will really help to get you through that Christmas list in no time. If your budget is big or small, there are endless items for you to purchase so make it count. If your teen is heading to university then a laptop is a wonderful gift idea. You could indeed buy them any item they will need for their dorm but don't have the money to buy such as a microwave for heating up their favorite dinner on cold nights.
1. Christmas Stocking Stuffers Ideas

Stocking stuffers are so much fun to buy and you can choose from so many ideas. The cutest ideas are to buy miniatures of items such as makeup or toiletries and these will come in useful for all those road trips planned for the following summer or even a day at the beach.
2. Cute Gifts
3. Another Wishlist

Money, scrunchies, and earrings are all great ideas to give for birthdays and Christmas presents.

4. Teen Gift Ideas
5. Money Pizza

Sometimes you would like to give money but perhaps you want to present it in a fun way. This is where the money pizza is a clever and cute way to give cash as a gift.
6. Brownie Pizza
7. Zebra Themed Gift Basket
8. Bestie Gift Guide
9. Vans
10. Rose Gold Gifts
11. Tweens and Teens
12. Pocket Gift
13. Envelope Gift Idea

This is a fantastic envelope gift idea for tweens and teenagers. Add money, iTunes card, and candy. Glue flap of envelope to front bottom of next envelope. Then fold them like an accordion. Use ribbon and cutout from a card to decorate it further.
14. Beauty Products
15. Christmas Wishlist
16. Cute Clothes
17. Best Gifts for 13 Year Olds
18. Holiday Gifts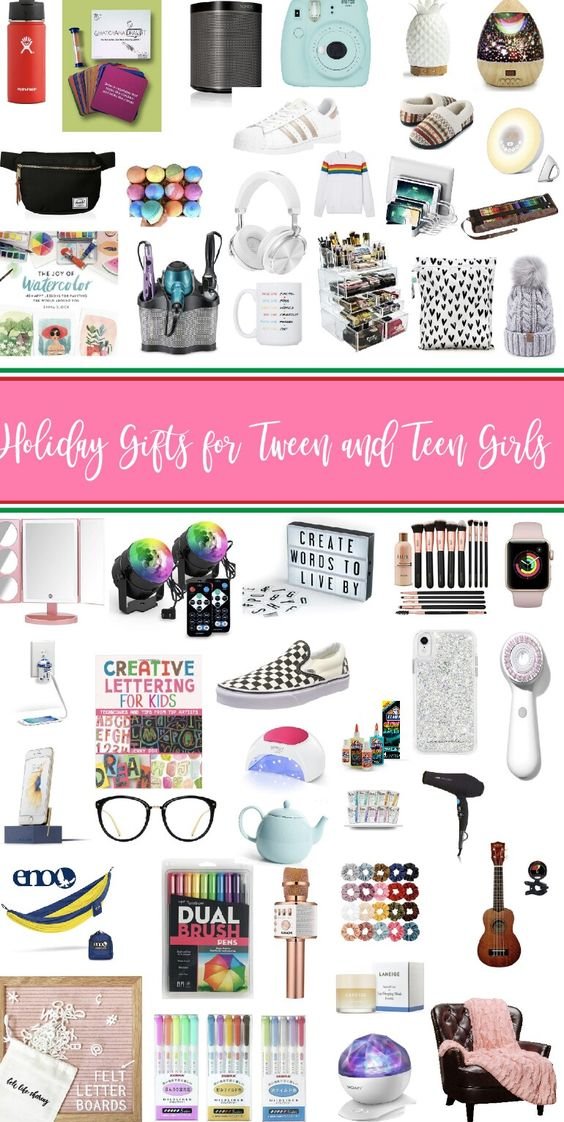 19. Gift Ideas for Friends

Perhaps you have a friend who also celebrates their birthday near Christmas … well why not buy them concert tickets as a double gift.
20. Best Gifts for 14 Year Olds

If your teen loves sleepovers, then these are just some of the gift ideas that could come in handy for them.
21. Teen Gift Ideas for 13 Year Olds