Incorporate Barbie into your bridal shower and all things girly. If you grew up loving this doll and anything pink, then this is the bachelorette for you! If you have a pool – then you include fun pool toys as well. Purchase plenty of items with pink accents to get your party started. Glittery tablecloths and backdrops will also work really well for this theme. You could make a fun sign saying "This Barbie found her Ken" for the dessert table and include adorable silhouette cookies of Barbie and Ken.
Go the whole hog and dress up as your favorite Barbie Doll. You could even make the box – and it will make a great go-to Halloween costume.

Barbie centerpiece. The stand is a terra cotta pot and plate, spray painted black. The head is 2″ thick Styrofoam cut with a Styrofoam cutter from local craft store. Hand painted head with acrylic paint and added glitter. Tissue paper flower. Hot glue holding it all together.

Malibu Barbie California cali hens bachelorette pink insta frame Polaroid frame

Marshmallow nail polish…. Cute idea for little girl's upcoming barbie bday party

This is a fun luau theme bachelorette party beach cake.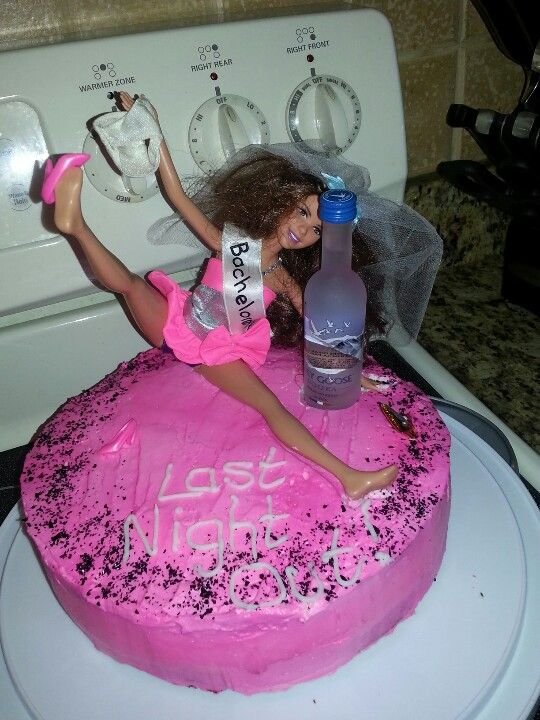 Pink Desserts are a must for this theme.

Barbie Centerpieces look great on tables.