Have you ever thought of possible uses for all those leftover wine corks? What about dabbling in recycled crafts and transforming them into adorable adorable items like ornaments. You can also make thoughtful items, for example you could save the corks from bottles of wine you've shared with someone special and make them a sentimental gift.
Wine Cork Christmas Ornaments

We have included this video tutorial from Dayana Alvarado to show you how they made their Wine Cork Christmas Ornaments.


Cork Santa Hat

Wreath by Sandi Spath.

Wine cork Christmas tree.

Christmas tree of wine corks

Wine cork Christmas tree.

Make an ornament from a champagne cork.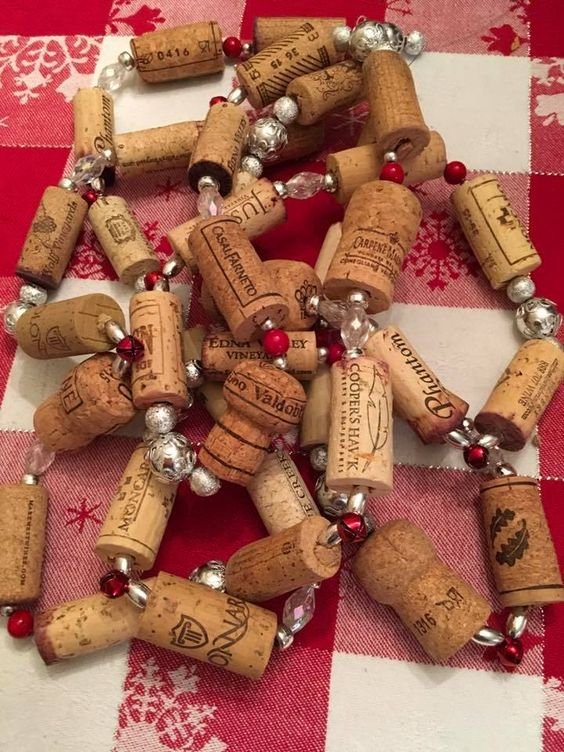 Wine Cork Christmas Garland.

Snowman made of corks with fuzzy hat.

Wine Cork Christmas Decorations – lights off and turn your Cork Christmas Tree lights on!

Christmas Wreath/Cork.

Christmas tree made out of wine cork.

Champagne/Wine Cork Christmas Ornament, Nutcrackers, Bells, DIY.

This Wine Cork Christmas Tree is a real show piece. You can collect the corks over the year and make this stunning centerpiece for your table.

Wine cork snowmen made by Amanda Robison

Champagne & wine cork decorations made by Lesley Hughes.

Wine cork Santa and Reindeer Ornament with Wire antlers made by Randi Palm.

Wine cork Santa and elf Ornaments made by Melissa Crafton.

Barefoot Wine Cork Christmas tree.

Wine cork snow man Christmas ornament. The hats are made from a wine cork too!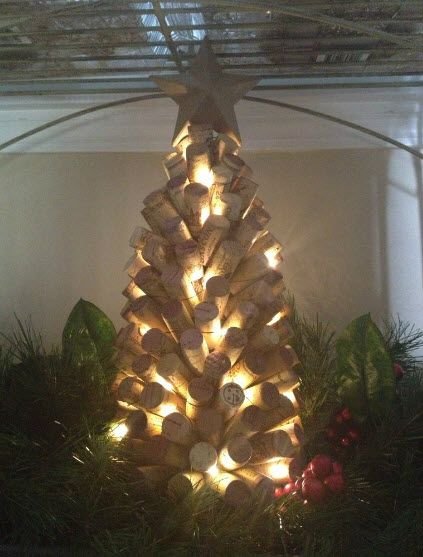 Adorable Christmas mouse made of wine corks!

Reindeer corks craft.